Benefits Of Cloud Computing In Business
According to a Gartner study, end-user expenditure on public cloud services increased globally by approximately 18.4% in 2021, reaching a total of $304.9 billion, as a result of the Covid-19 problem. Another recent poll by Flexera found that 27% of leaders indicated that Covid-19 has significantly increased cloud spending. It is safe to state that although the use of cloud services has been growing for some time, Covid-19 sparked the recent uptake of cloud computing by sectors that had not previously given it any thought. The pandemic came as a wake-up call for companies all over the world to upgrade their operations and create new digital channels that successfully make use of cloud computing on a massive scale. Maybe your organization is one of the many that has consulted with technology consultants after opting to implement cloud computing to improve your workflow, procedures, the supply of goods and services, and more. What the advantages of cloud computing for my business are the next thing to think about. Is cloud computing the next stage in the development of your business? This article examines cloud computing and how implementing it might help your company.
A Quick Overview of Cloud Computing
Microsoft Azure, a public cloud computing giant which is second only to Amazon AWS defines cloud computing as the delivery of computing services – including servers, storage, databases, networking, software, analytics, and intelligence – over the internet (often referred to as "the cloud") as a means of offering faster innovation, flexible resources, and scalability. Amazon AWS, Microsoft Azure, and Google Cloud are the leaders in public cloud computing services as they hold global market shares of 33%, 13%, and 6%, respectively. Amazon AWS's server capacity is estimated to be six times larger than the next 12 competitors combined. Therefore, it is no surprise that AWS is the most adopted public cloud service provider. In the simplest of terms, cloud computing allows businesses to deliver computing services to their users over the internet using onsite and offsite servers and other computing systems. For a business to successfully deploy its products and services using cloud computing services, it needs to rely on a capable cloud computing company to host and process the business's data.
Why Should You Consider Cloud Computing for Your Business?
Businesses must understand that migrating their organizational technology estate to the cloud involves more than a simple platform change. Complete 
cloud migration
is a move to a completely different way of operating your business. Adopting cloud computing for your business requires a ground-up integration, from the most basic business process to complex system architectures. So, why should you even consider migrating your business to the cloud? Deciding to adopt cloud computing for your business depends on the features required by your company. Here are a few use cases that should make you consider cloud computing:
Application building and testing
Adopting cloud computing is the right move if your business requires an infrastructure that can help reduce application development costs and time.
Cloud-native application deployment
Does your business need an infrastructure enabling your team to quickly build, deploy, and scale applications on several platforms? Then cloud computing, with the use of cloud-native technologies, can get you from zero to fully-functional and scalable applications faster.
Data storage, backup, and recovery
Cloud computing provides your business with cost-effective ways of protecting your business data at scale. Cloud computing ensures that onsite server downtime on your end doesn't affect customer deliverables and operating procedures.
Data analysis
Most public cloud service providers offer data analysis as an essential part of their cloud computing service. This ensures that your business has access to insights on performance and prospect acquisition strategies.
A platform for audio and video streaming
Does your business require a platform that enables seamless audio and visual streaming experience for your audience?
SaaS
Cloud computing is a must-have for businesses that need to deliver software on demand in the form of Software as a Service to their customers. Cloud migration ensures that you can consistently offer customers the latest software version and updates anywhere, anytime. If your business requires the services listed above, then your business is perfect for cloud migration.
The Benefits of Cloud Computing for Businesses
Cloud computing is essential to achieving end-to-end digital transformation for any business serious about harnessing the power of the internet, cloud-native technologies, and public cloud servers.
After extensive analysis, planning, and execution of your cloud solution based on your business requirements, it quickly becomes apparent that cloud migration is the best way for your business to achieve real-time updated performance and efficiency.
It is impossible to talk about the migration of a business and its processes to the cloud without discussing its significant impact on COST. Cloud migration allows for a reduction in the total cost of ownership, aka TCO. Cloud migration also offers faster delivery time, improved innovation and invention opportunities, agility and flexibility during and after application deployments, and more.
By adopting a cloud operating model, your business enjoys a more efficient architecture that is powered by analytics, automation, and AI, while helping you save approximately 30-50% on the cost of ongoing operations and more.
The standardized "appliance-like" service that can be deployed in a SaaS Opex model in minutes means that your business saves 50% of startup time.
Plus, every major public cloud service provider has security and compliance built into the core of their services and infrastructure to ensure that your sensitive data and critical workloads are always protected from external attacks.
Cloud computing for many businesses represents a complete shift away from the traditional methods of utilizing IT resources. Many companies have realized that shifting toward the cloud computing trend is the only way forward.
Conclusion:
Adopting cloud computing in your company's IT infrastructure can be the best decision for your ROI. Some businesses have depended on cloud computing as the answer to their issues, which has helped them succeed today. It facilitates daily life. Using an external disc is not required for using the internet, Skyping, watching YouTube videos, or even document backup ( like hard disc or flash drive). Despite its drawbacks, cloud computing has been found to be useful.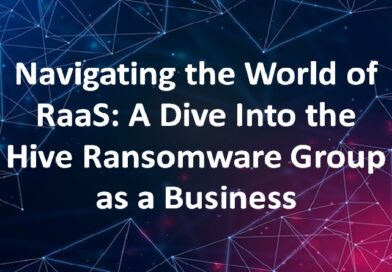 You probably don't consider the ransomware groups' "tech stack," "customer service," or business strategy when you think about dark web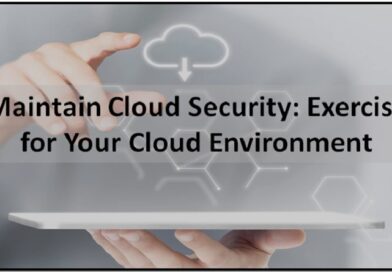 To robust cybersecurity and cloud security, there are no fast cuts to achieving it, and many firms are failing to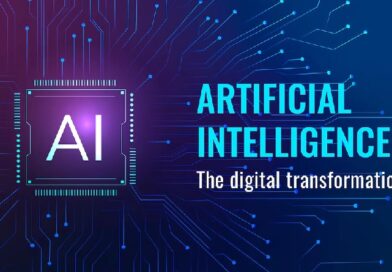 AI proponents argue that technology may enhance human abilities and assist in the solving of difficult problems. However, some worry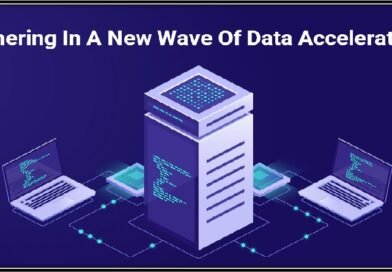 A New Wave Of Data Acceleration Is Being Introduced : We are losing the ability to handle complex jobs as