Basis Technologies and Tech Mahindra Partner to Accelerate Delivery of Smart Utility Solutions in Europe and US
Basis Technologies and Tech Mahindra Partner to Accelerate Delivery of Smart Utility Solutions in Europe and US
In order to speed up the delivery of smart utility solutions across Europe and the US, Basis Technologies, a leading provider of SAP change and test automation software, today announced a strategic partnership with Tech Mahindra. Tech Mahindra is a leading provider of digital transformation, consulting, and business re-engineering services and solutions. Through the cooperation, energy and utility companies will be able to use BDEx, a best-of-breed SAP platform that incorporates intelligent billing and revenue management software, to realise considerable operational savings and increased billing accuracy.
The platform-based solution from Basis Technologies and the managed process delivery know-how of Tech Mahindra will revolutionise the traditional transaction processing functions for utility companies as part of this agreement. The strategic partnership's customer-centric services, dynamic work allocation, Company Process Exception Management (BPEM) closure control, and smart one office capability will be used to greatly streamline business processes and operations. By developing digital capability at a lower ownership cost for utility businesses, it will proactively reduce Meter-to-Cash (M2C) errors and increase back-office efficiency.
The power and utility industry is now being led by digitalization and is defined by prosumers who expect a superlative "anywhere-anytime" service experience wrapped in intuitive self-service and communication tools. To address this, we believe that managing exceptions continue to remain critical in utility business process operation. Our partnership with Basis Technologies will empower the utility customers with a smart, intelligent, and platform-led back office solution that is essential for successful digital transformation and to gain market share.                                                                                                   
– Birendra Sen, Business Head- Business Process Services, Tech Mahindra
Utilities can create an intelligent meter-to-cash operation powered by analytics and gain a significant competitive advantage to lessen the problems brought on by the impending energy crisis. By utilising a 360-degree single view dashboard, Tech Mahindra and Basis Technologies will enable utility businesses to take advantage of real-time critical asset, field network, customer insights, and behaviour data. Both the customer experience and operating costs will be reduced as a result.
We are thrilled to announce this new partnership with Tech Mahindra and are looking forward to collaborating to bring value to utility companies using SAP. Together, we strive to provide true customer-centric services through timely, accurate, and cost-effective back-end processes.

 – David Lees, Chief Technology Officer, Basis Technologies
Utility providers will be able to instantly correlate work orders, delinquent bills, and/or reported complaints associated with consumers thanks to Basis Technologies' strong international expertise in offering SAP-specific technological solutions and Tech Mahindra's current service footprint. Predictive analytics will also assist companies in processing data in a real-time setting and advising a response to a client inquiry or complaint even before it occurs. Through the use of robotic process automation (RPA), this cutting-edge strategy can also significantly lower costs while improving customer satisfaction.
The collaboration highlights Tech Mahindra's commitment to digital growth under the NXT.NOWTM framework, which is centred on utilising next-generation technologies to deliver disruptive solutions right away, further enable digital transformation, and satisfy its clients' changing and dynamic needs.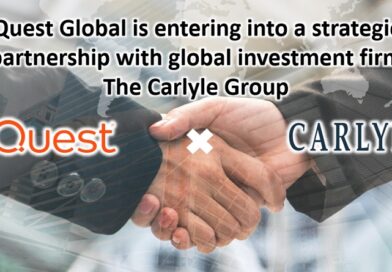 Global investment firm Carlyle and Quest Global, one of the world's leading engineering services firms, today announced they have reached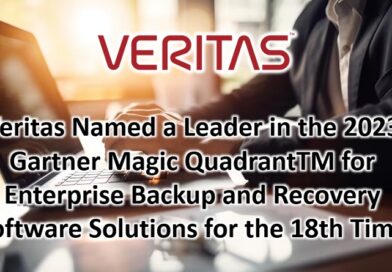 Veritas Technologies, a leader in secure multi-cloud data management, today announced that it has been named a Leader in the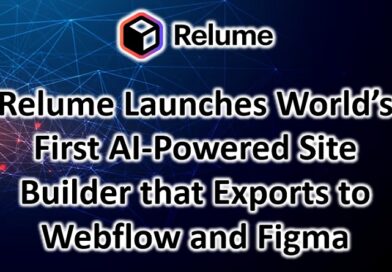 Sydney-based startup Relume has launched the world's first AI-powered website builder that exports to Webflow and Figma. The new website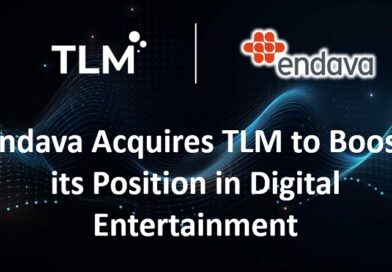 Endava, a global provider of digital transformation, agile development and intelligent automation services, today announced the acquisition of TLM Partners,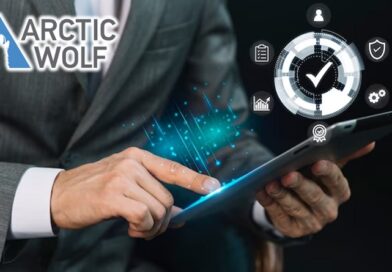 Arctic Wolf, a global leader in Security Operations, announced that it has been named a Customers' Choice for North America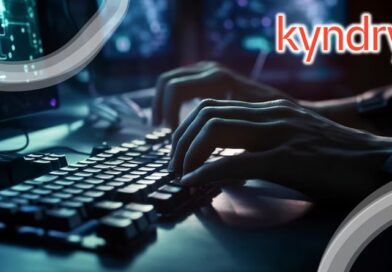 Kyndryl, the world's largest provider of IT infrastructure services, announced that it has significantly expanded the services it offers to
OneTrust, the market leader in trusted intelligence, today announced a $150 million funding round. This capital will fuel OneTrust's continued growth