Why Should You Apply IoT Solutions in Your Business?
Consumer IoT means things that were previously not connected to the global network, but by integrating connectivity modules into it, they gain new uses or functions. Consider, for example, personal scales, which have also recently been equipped, such as a Wi-Fi or Bluetooth module that allows us to send weighing results directly to a smartphone or fitness app. our health. It's great value for many people who want to live healthier and more health conscious.
In a business environment, however, other things matter. IoT solutions can streamline many processes, including in industry. Machines communicating with each other is something that can really simplify a lot of things. We underestimate this type of solution, and we should.
Internet of things here's why you should implement it in your company
The application space for the Internet of Things is very diverse. Different categories of users have different needs and expectations regarding its use. Businesses, as one of the categories of Internet of Things users (along with citizens, regions, and the country), have needs that can accelerate the introduction of its new applications. These needs include increasing productivity and ensuring business profitability and cost efficiency, through better use of resources, reduced downtime, and better use of information in decision-making. Using the Internet of Things can result not only in efficiency gains, but also in the creation of entirely new business processes or even business models.
The Internet of Things fosters the development of the economy, through the creation of new products and the improvement of service quality. The driving force behind connecting things online is the desire to generate added value. From an entrepreneur's perspective, the added value can come from either increased revenue or reduced costs. The additional gains from connecting things to the Internet are rooted in increased resource utilization, increased employee productivity, better logistics management (delivery optimization), enhanced consumer experience and increasing efficiency of R&D spending.
The Internet of Things also creates great potential in Industry 4.0 – the two topics are virtually inseparable. Automation, processing and exchange of data, implementation of new technologies to change the ways of manufacturing, collaborative robots. Industry 4.0 is about harnessing the potential of several new technologies simultaneously, including IoT, AI, big data, cloud computing, and augmented reality. Benefits include dramatically improving workflows, changing production management systems to achieve highly cost-effective and highly efficient systems, reducing downtime and service times and costs, improving quality, increasing productivity, and identifying risks in real-time.
Thanks to the Internet of Things, a number of smart home solutions have been developed to save energy, use our resources more economically, and improve our quality of life. An example is smart thermostats that facilitate heating management. Such a thermostat will turn off, for example, a given heater if it senses the opening of a window in each room. Thanks to the possibility of remote control, we can also set a convenient temperature in the house while leaving work, for example. Building automation is already creating great potential for companies that would like to offer solutions in this area. The development of IoT has also caused more and more cities to take an interest in using its potential to automate and create solutions to make residents' lives easier. Transportation, security, management of city service systems, lighting, energy is just some of the aspects of a smart city using IoT. New York, Dubai, and Taipei are examples of cities described as Smart City.
Where IoT solutions are being used two examples:
IoT in Medtech and Healthcare
The value of the Internet of Things market in healthcare worldwide is expected to reach 135 billion in 2025. IoT in the healthcare industry are interconnected devices that have the function of communicating with each other. They can be used for such purposes as:
informing medical personnel of a patient's health status in real-time.

continuously monitoring the patient's health parameters, e.g., pulse, pressure.

alerting on patient emergencies and health collapses.

collecting and storing medical data to improve the quality of healthcare.
Automotive and IoT industry
Statista forecasts that the number of IoT devices in the automotive industry is expected to grow to nearly 164 million by 2025 in the European Union alone.
It is possible to connect vehicles to each other, to infrastructure elements or to internal systems in the company (connected cars function).

IoT allows us to collect information on the condition of the vehicle thanks to condition monitoring sensors deployed in various components.

With IoT, we can connect the car to mobile devices via Wi-Fi.

The Internet of Things even makes it possible to construct autonomous vehicles.

The Internet of Things in the automotive industry enhances the comfort and enjoyment of driving but is primarily used to improve road safety.
The main advantages of IoT in companies:
Increasing the efficiency of daily work – autonomous devices make it possible to a large extent to speed up the execution of daily tasks, as they take over some of the duties for us. Now, IoT is proving itself in offices, among others, where remote management of devices in the company saves valuable time and speeds up access to important data. Implementing this technology also allows, for example, much more efficient management of resources.

Big Data monitoring and analysis – The Internet of Things can ease the burden on businesses by offering autonomous collection, processing, and analysis of even huge data resources. It also reduces the cost of such analysis, making it possible for even smaller companies that have not used it before to turn to Big Data Analysis.

Reducing the cost of doing business – this is one of the most frequently cited arguments in favor of IoT. It is important to know that generating savings through the Internet of Things happens on many levels. One of the most important is, of course, the automation of work that was previously done by humans, but equally important is, for example, the use of monitoring results for the introduction of optimization processes in the company.

Better customer service – the Internet of Things can autonomously collect all data on the customer-company line, including, among other things, the type of inquiries, the composition of the shopping cart and even the reasons for abandoning a purchase. This data, for many companies, is a contribution to learning about the behavior of their target audience, as well as to better tailor the quality of their services to them, which directly translates into increased sales.

Creating new business opportunities – in modern business, it is crucial to take advantage of the opportunities that come from quickly spotting emerging trends. The Internet of Things, thanks to its ability to monitor business-relevant aspects, allows you to spot them and gives you opportunities to capitalize on them.
Virtually anything can be transformed into an IoT device. However, there is one condition. The item must have a connection to the Internet. Otherwise, it would be impossible to control it or transmit information to it.
The simplest example of an IoT device could be, for example, a light bulb. However, not such an ordinary one. It's about a light bulb that can be activated via a smartphone app. Other examples include a motion sensor, a thermostat, or a streetlamp. An IoT device can even be a children's toy or a self-driving car.
Some larger items can contain many smaller IoT devices within them. A great example is a jet engine. It consists of thousands of sensors that constantly collect and transmit data. All this is done to ensure the safety of passengers on board the aircraft. An example on an even larger scale is smart cities. Authorities are placing many sensors throughout regions, allowing them to better control the environment.
IoT  these solutions can change the world around us!
It's no secret that IoT solutions are among the more promising ones around the world. Many companies now are looking at how they can better automate certain processes, as well as solve problems in production, for example. There is also a not insignificant concern about employee safety, reducing costs in a high-inflation environment, and making services more accessible. These challenges must be solved, and responsible business requires responsible steps.
When thinking about IoT, think about the future of your business. Evaluate whether IoT is the solution for you and think about where you can implement it in your business.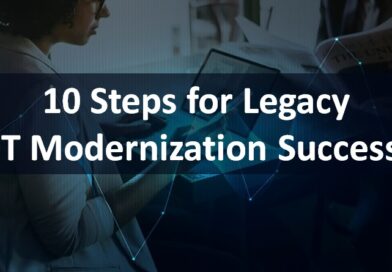 IT Modernization Success Although the thought of mainframe migration can be intimidating, it is a crucial step that businesses must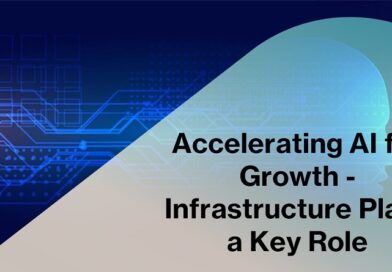 Businesses all over the world have realised how important artificial intelligence (AI) is to driving change and company expansion. Many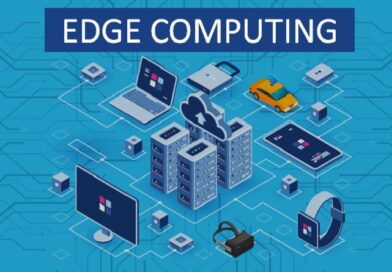 With edge computing, it has always been possible to leverage "big data" (a term we now hardly ever hear) more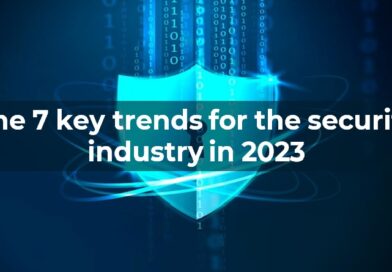 In recent years, the physical security sector has seen significant change. In this constantly changing business, cutting-edge technology advancements and